The Credit Pros - Features, Reviews & Pricing
Ranked one of the fastest-growing companies in America and A+ rated BBB rating, The Credit Pros is one of the finest credit repair companies. Back in 2017, "The Credit Pros" helped us delete almost nine faulty entries on our credit report, and by far, it is one of the best credit repair services on our list.
Overview of The Credit Pros
For those who are looking for a genuine credit repair service that is equally fast, we cannot suggest anything better than "The Credit Pros" and Sky Blue Credit Repair. We usually don't suggest people trust credit repair companies, but The Credit Pros are one of those companies that have gained our trust by winning us over again and again.
Along with other Credit Repair companies such as Sky Blue Credit Repair, Credit Saint, The Credit People, and many, more best credit repair services in the list were put to retest in 2020 during the pandemic. It is only then we could handpick the best out of the best credit repair services that we had earlier trusted in. Not to our surprise, The Credit Pros proved themselves with positive and strong results.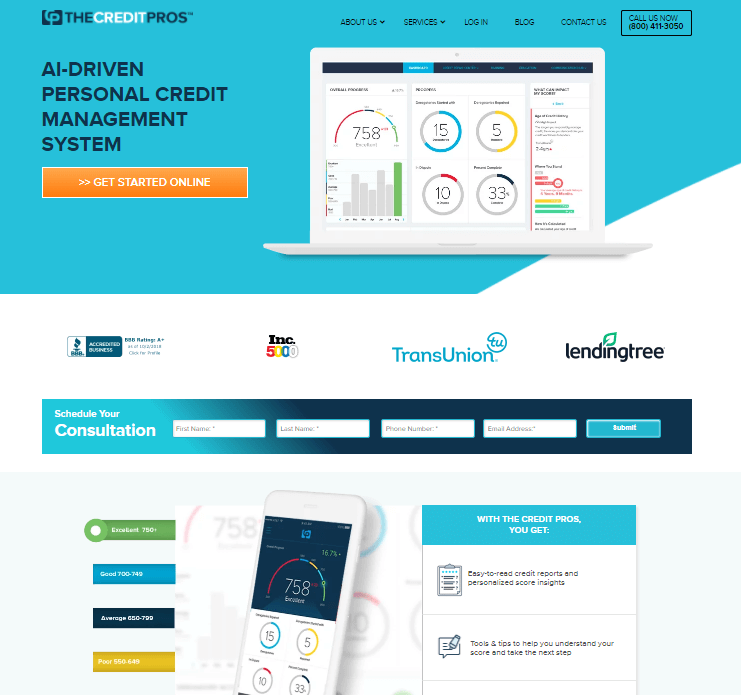 The support is good, and when we called them up, it was not an automated call. Instead, a professional picked and interacted with one of our team members. We were easily satisfied with the knowledge of how to fix the credit repair the professional had, and the professional knew exactly where the problem existed.
After valuable input from several credit repair companies and interactions with Credit Repair experts, we curated a simple How to credit Repair guide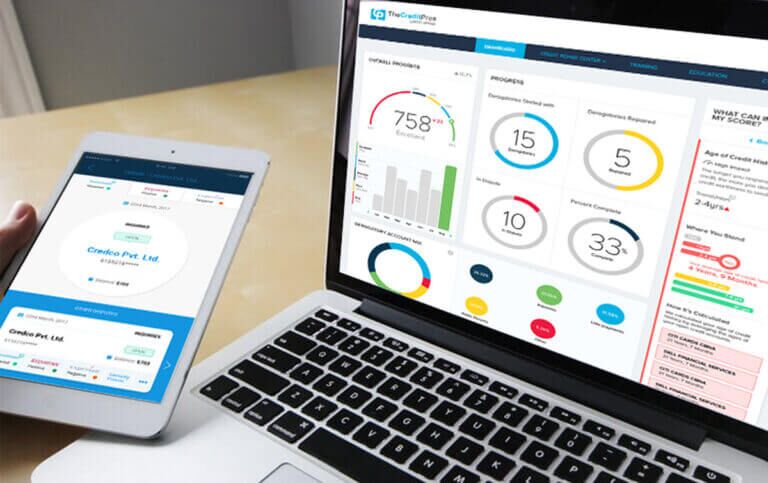 Founded in 2009, The Credit Pros is a privately owned company in Newark, New Jersey. Jason M Kaplan, the founder, and owner of The Credit Pros is an attorney and Credit Educator who specializes in the fair credit reporting act. Besides, he is also a certified Credit Counsellor and FICO consultant.
Most of the companies use algorithms to check for credit inaccuracies but what we liked the most about "The Credit Pros" is they check your credit report manually and give a look at each entry to not miss a shot where your credit score can be boosted.
When you check out their official website, you can find a free consultation option that allows you to get a free check on your credit history. Out of all the credit repair services we have tried, only a couple of them doesn't charge on the credit check. The Credit Pro is one of the best credit repair companies that believe only in helping out others, so you can find it more oriented towards customers like you and me.
Even in 2021, we prefer and suggest our readers check "The Credit Pros," and they have amazing features that most of the top credit repair companies don't offer. Here's a quick Credit Pros review for you to have a look on!
Speaking of why The Credit Pros is one of the best credit repair companies is they believe in a one-to-one action plan. Usually, in a credit repair company, a single expert is assigned a group of customers, and it becomes a tedious task to handle all the customers.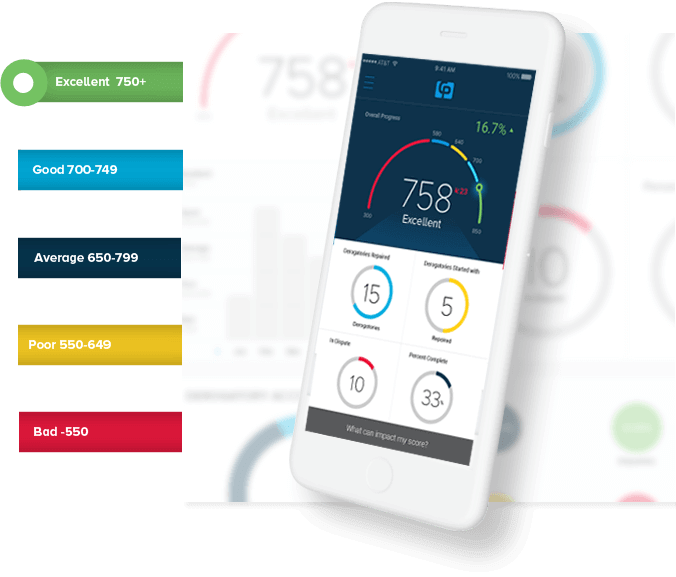 Most of the time, the experts cannot take care of all the requests, and ultimately, the company gets a bad name. But there is a reason why The Credit Pros have an A+ rating on BBB and is considered one among the best. The one-to-one action plan signifies that a FICO expert is assigned to the customer and is solely for that particular customer with undivided attention.
All three credit bureaus are tracked and contacted for an increase in credit score with the help of dispute letters. But this is not all; the experts also contact the creditors with Goodwill letters and put their 100% to raise the dispute and win over it. You can track them all using the access portal, which is available 24/7. Keep an eye on the credit scores; The Credit Pros are great at increasing them in a short period.
Not only the credit repair business, but The Credit Pros also look into other financial matters and solve them for you. For example, they are great in debt validation. Since the team is made up of professionals who know the in and out of finances, they are great at handling cases such as debt validation. The process is similar to that of solving disputes; the experts write dispute and goodwill letters to the debt validation company and put their 100% to fix your issue. Isn't that great?
You must be wondering why do we trust "The Credit Pros"? Only because we are suggesting? No, you can read the testimonials at the end where genuine people have contributed their views on why The Credit Pros are the best. Besides, The Credit Pros are registered and bonded to the law and is a genuine firm that won't scam you.
When you subscribe to one of the "The Credit Pros" plans, you also get an ID restoration and insurance included with the package. ID restoration is one of the difficult tasks and is much needed, while insurance is a must. So, you don't pay an extra fee or need to use other services for the above purposes; they are all done with a single plan on "The Credit Pros."
They cease and desist letters to collection agencies to ensure fair justice is done to your credit report. The Credit Pros offer a monthly plan with unlimited disputes and Goodwill letters; such features require you to pay an extra fee on other credit repair services. Isn't this great?
Get your Credit Fixed With The Credit Pros and Boost Your Credit Score Like Never Before
There are a few more things that "The Credit Pros" promises to their customers: To start with, The Credit Pros allow you to cancel the subscription anytime with a single click and no questions asked. If you are unsatisfied with the service, you can always opt-out, but according to our research, they provide a 5-star quality service from which rarely people opt-ou
Credit Repair does not guarantee results, and if a credit repair service is offering a guaranteed result, it is mostly a scam. But why? Because When credit repair companies write Goodwill or dispute letters, they cannot assure the dispute is in your favor. There are times when the creditors are right. The Credit Pros look into details before proceeding further but do not guarantee a specific outcome.
Most users are unsure if their data is safe with the Credit Repair companies. It is evident that you share a lot of sensitive information with the credit repair companies, including your credit summary. What we like the most about "The Credit Pros" is they have your data safe and encrypted; you don't need to worry about it. You can also ask them for information about your data and ask them to legally erase it when you are done with the program.
Make sure to check out some of our most read informative topics:
There are four monthly plans you can choose from at your convenience. The basic plan excludes some of the must-have features, and the pricing is affordable to an extent depending on your credit score; choose a plan wisely. Here are all four –
The Credit Pros is one of the best and topmost recommendations on our list. It has the best and standard credit repairing services, and most of the other credit repair services fail at this. We rate it 4.7/5.0 and highly recommend it for fixing credit scores.
Yes, The Credit Pros credit repair is legal & absolutely legit!
It has a strong market presence & is consistently growing.
The price of Credit Pro is simple & affordable!
It starts from $19/month & goes up to $149/month as per the requirements. You get 4 different plans to choose from.
The Credit Pros Review as per me is that it is a must-try credit repair service with Dozens of features and standard credit repair services. Besides, the team is highly professional and timely, ensuring your credit problems are quickly fixed. What are you waiting for? Get a free consultation now and look for yourself.
Have a look at some other top Credit Repair Service reviews: