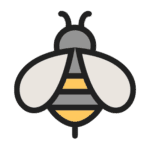 Checkout DisputeBee Reviews in 2022
DisputeBee Reviews: Are you looking to kick start your own credit repair business? Or want to outshine your business by sending your own dispute letters? In that case, only one software can turn your slow and steady business into a profitable one, and that's DisputeBee.
You don't have to scratch your mind about all the hassles of hiring a credit repair company when Disputebee software can quickly help you to skyrocket your business.
This top credit repair software offers every solution to all your problems. Whether you want to make several unique dispute letters or want an achievable or successful business plan, DisputeBee will become your credit companion and help you start your credit repair business.
Want to know the best news? Well, this software is packed with a fantastic set of futures, and it won't break your bank account at all.
So let's have a closer look at what DisputeBee reviews is all about and why it is the best credit repair software for your business.
DisputeBee Best Software to start your credit repair business
DisputeBee is a reliable and affordable credit repair software that will help you to remove all the incorrect and negative items on your credit report or from your client's report by saving thousands of dollars.
You can quickly generate all your credit dispute letters and send them to banks, lenders, debt collection agencies, credit bureaus on behalf of your company or your clients.
Founded in 2018, this software helps several business professionals streamline their business operations and works as an efficient tool for all individuals looking to fix their credit.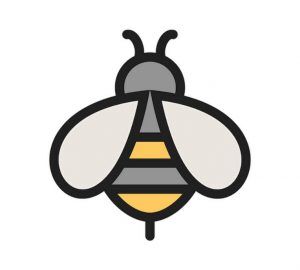 Professional Credit Repair Software
DisputeBee is a reliable software that saves your crucial time to automate the process of sending all dispute letters to credit bureaus. You won't find any other software out there that offers personalized and crafted letters for your business.
Now that's what you can name it as "intelligent and reliable credit repair software"
Want to take a closer look at this software?
Get Started NOW and take your own time to find out why it's best for you
The Man Behind
DisputeBee
The founder and CEO of DisputeBee is Lee Schmidt. Lee always wanted to make the process of credit repair easier. In 2018, he created a top credit repair software named DisputeBee to streamline the process of sending dispute letters to credit bureaus.
Till 2018, no credit repair software was created to generate my own dispute letters. So Lim grabbed the opportunity, and in 2018, he brought DisputeBee to life.
DisputeBee even helped Lim to repair his own credit, and at that time, he knew this software would do something great for the people.
This credit repair software became so popular that several businesses and people were eagerly waiting to access the platform before the official launch.
Now, Lim has evolved this software into a professional credit repair solution for all individuals and businesses.
The primary goal of Lim is to help every business run their credit repair business by creating dispute letters and sending them to credit bureaus.
3 Effective Reasons To Tell
Why You Should Choose DisputeBee?
Loving DisputeBee? I know this user-friendly software solves every credit repair pain without any trouble. So here are three reasons that will make up your mind on why you should choose DisputeBee for your credit repair.
DisputeBee is an automated credit repair software that walks you through the entire process from generating dispute letters for sending them out to credit repair bureaus, debt collection agencies, lenders, banks on behalf of clients.
This process makes it incredibly easy to use and saves time for all people. Get started now with DisputeBee Credit Repair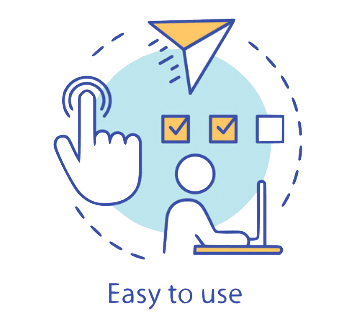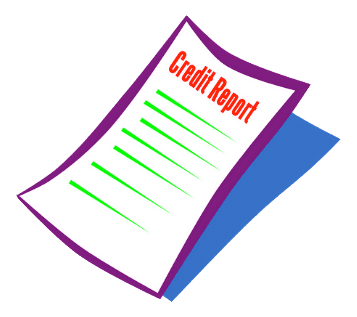 DisputeBee completely removes all the inaccurate and negative items from your credit report or from your client's credit report.
These inaccurate items include:
3. Increase Credit Scores
Dispute Bee credit repair software instantly removes all the erroneous negative items from your credit report. It will help you increase your credit score to quality for a mortgage, house loans, and credit.
It helps people to get better interest rates and saves thousands of dollars without affecting your bank balance.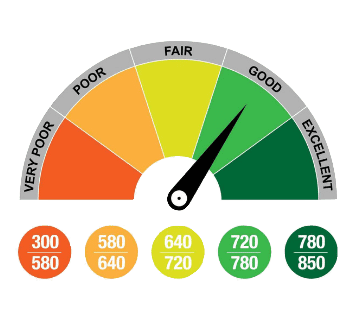 DisputeBee Reviews:
3 Simple Steps For Your Credit Repair
This credit repair software works in three simple steps:
Import A Credit Report
Automatically Generate Dispute Letters
Track Your Progress
Step #1 - Import A Credit Report
This software walks through the process of importing a credit report and exactly tells you on:
How to import your credit report into DisputeBee
How to get access to your client's report
How to monitor changes when the negative items are removed from your credit report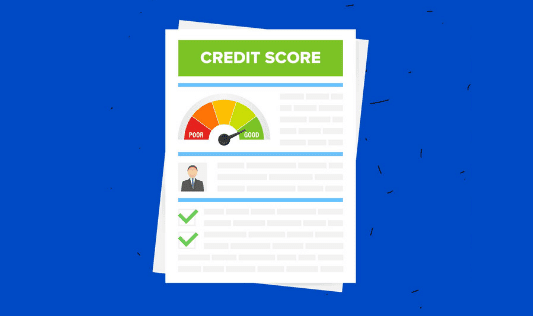 Step #2 - Automatically Generate Dispute Letters
Once you've imported your credit report, you'll be able to see in your reports to choose which items you'd like to dispute. These items can be anything like:
Credit inquiries
Late payments
Erroneous collections
Accounts and more
DisputeBee will help you and will automatically generate all dispute letters that you need to print and mail to the credit bureaus.
However, if you are looking to edit this letter to make it 100% natural, you can use the edit tool once you've access to this DisputeBee software and can make any changes in your dispute letters.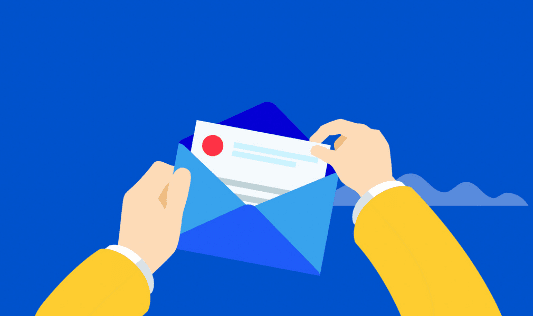 Step #3 – Track The Progress Of Your Dispute Letters
DisputeBee helps you to track your progress once you've mailed your letters to the credit bureaus. When the credit bureaus respond to your disputes, just take your dispute letter, upload it into DisputeBee, and then repeat the process.
However, it takes 30 days to see your results, which can be a long time because your dispute letter will depend on the creditor whether it will come as an "approved" or "deleted" letter.
There are several advanced techniques to successfully sending dispute letters to credit agencies, but this software will give you a solid start for your business.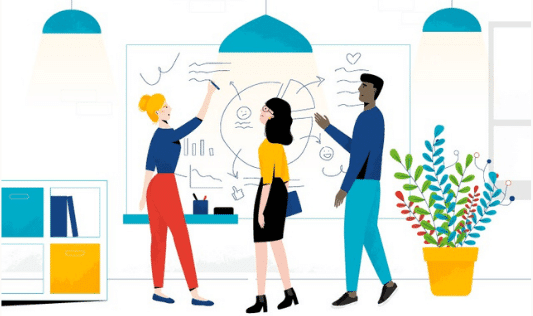 If you're looking to personally write dispute letter to know your worth,
here's how you can effectively write credit dispute letter for your business
Best Credit Repair Software
DisputeBee has a good amount of positive customer reviews. DisputeBee has been helping credit repair firms to run their companies efficiently, and empower anyone who wants to quickly and easily create and send dispute letters to credit bureaus being one of the best credit repair software for professionals as well as credit repair business software.
DisputeBee is a top credit repair software, offering top credit repair services , particularly when you're someone who is looking to have items disputed from your credit report. There are however other alternatives to Disputebee that could help you to take your credit repair company to the next level.
Who Is DisputeBee Made For ?
DisputeBee is designed for everyone looking to repair their own credit, or even start your own credit repair company by simplifying the process through automation (diy credit repair software). It is a professional credit repair software as well as one of the best credit repair software for business.
It is also ideal for individuals to get the DisputeBee software and create any number of dispute letters they like since it automatically creates dispute letters and club disputes to the same bureaus. It's great when you have a large number of dispute letters to submit and, honestly, it's difficult to resolve disputes in the first few times.
Indepth Review of DisputeBee's Features
DisputeBee delivers one-to-one training to all the people who want to gain knowledge about credit repair. It doesn't matter whether you're a professional or a beginner! Anyone can use DisputeBee to stand in the credit repair industry and transform them into a credit repair professional.
There are 4 major features that you will get inside DisputeBee.
1. Educational Information
Apart from solving your inaccurate credit report problems, this program will give access to all the educational materials and information related to credit repair and how you can apply to become successful in this credit repair business.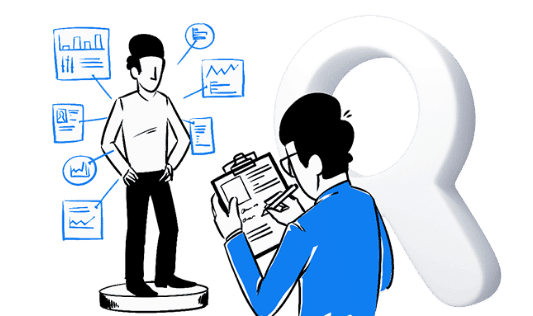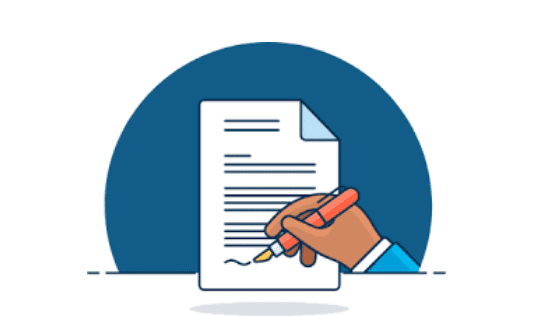 2. Write and Send Dispute Letter
Still, you're not sure about what to write and how to send your dispute letter? If YES, don't worry about that because DisputeBee will help you write and easily send dispute letters.
With custom letter templates and advanced strategies, you will soon become a master in creating and sending dispute letters to everyone.
3. Dispute Letter Templates
DisputeBee has many unique and customized dispute letter templates that will turn you and your business into a professional one.
With these letter templates, you don't have to spend your hard-earned money on several untrustworthy companies because DisputeBee will let you do it by yourself in an easy manner.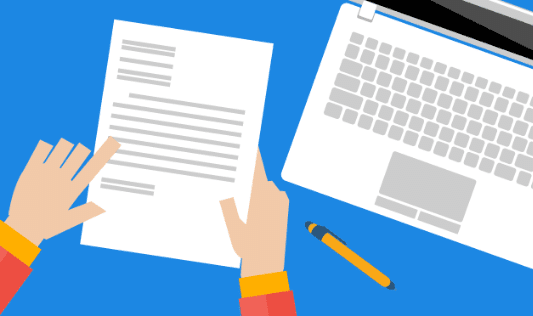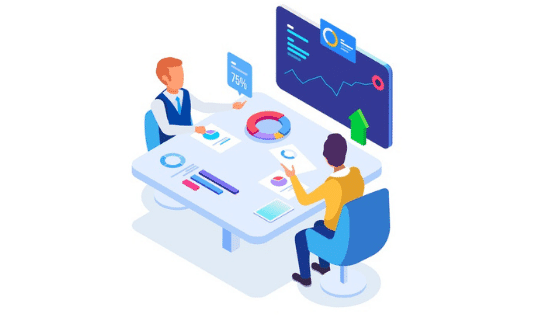 I know how hard it is to dispute multiple items and keeping track of all 3 credit bureaus, but with this software, you don't have to be messy at all.
Yes! The interactive and super easy-to-use dashboard will help you keep all you and your items on the right track without hassle.
How to Use DisputeBee? - DisputeBee Reviews
Now you've understood what DisputeBee is all about and how does it work, its time to learn how to use DisputeBee and create interactive and amazing dispute letters.
Step 1 - Log in to your DisputeBee and Fill the Information
Firstly, go to DisputeBee and enter your login credentials and you'll see an interactive dashboard with interesting tools and features
On the left side menu, simply click on Settings button and fill in all your basic information
Scroll down and enter your IdentityIQ information to get started
Step 2 – Start Auditing Your Credit Reports
Once you've entered your information, on the left side menu, click on the credit report to start auditing the credit reports
Click on the upload button to import the credit report
After importing and done with auditing, the credit scores along from all three bureaus along with items will be displayed on your DisputeBee dashboard
Step 3 – Find Negative Items and Raise Disputes in DisputeeBee
Once it is displayed on dashboard, we will identify the negative items and if you're lucky enough to get any negative items, we need to raise disputes
To raise dispute, navigate to the left side menu and click on the dispute button to select the source
Choose the dispute option among all the three credit bureaus from the list of all the credit entries
After selecting, click on the Next button to review all the entries that are selected for disputes
Note – This will help us to decide whether we have chosen the right entry and bureau to create a dispute letter.
Step 4 – Create Dispute Letters
After selecting the disputes, click on "Create Disputes Now" and you'll be redirected to a new page where you can create dispute letters
Select all the disputes to combine in a single letter and click on "Create Letters"


Note – You can also use the pen icon to edit any changes in the dispute letter if you wish to or you've changed your mind.

Once you've completed creating dispute letters and are satisfied with it, the last thing is download it and mail it to the respective credit bureau.
Indepth Review of DisputeBee Pricing
The pricing plans of DisputeBee has two options:
Individual plan
Business plan
If you're an individual and looking to fix your credit repair, the individual plan is the right choice for you. DisputeBee software cost of this plan is the most affordable one. It gives you pre-written templates and intelligent letter suggestions to create custom dispute letters and get started.
The individual plan support 3 bureaus called TransUnion, Equifax, Experian and also helps you to create dispute letters for collectors and credit card companies.
Here are great set of features that you'll get inside an individual plan: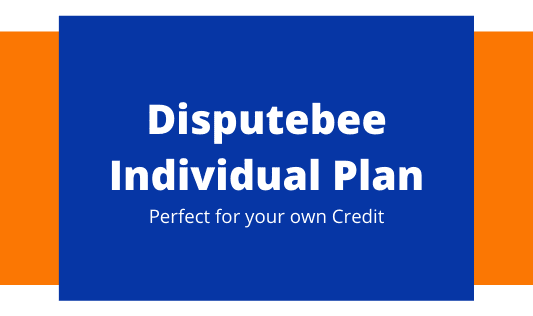 If you own a credit repair business, the process of staying organized and running your business smoothly requires absolute effort.
You'll be continuously getting new clients by surpassing the older clients; thus, it will become challenging for you to keep track of all the client's information.
The business plan of DisputeBee will help you manage the credit repair of all your current and existing clients.
Here are great set of features that you'll get inside an individual plan:
Well, in the end, all I have to say is you should try DisputeBee for your credit repair business, and I am sure it will never disappoint you. From creating to sending dispute letters, DisputeBee is a must-use software because it has a great set of features that you can't miss at all!
Pros and Cons | DisputeBee Reviews
I know you might be thinking, why should I need an alternative when I know how DisputeBee is useful for me, right? Well, if you're looking for a DisputeBee alternative, then I should suggest you check Credit Repair Cloud to build your amazing credit repair business.
Well, for several business owners, Credit Repair Cloud has done an outstanding job to deliver successful results for their business. Still, if you want to use it for personal reasons, DisputeBee is the right tool for you. The Dispute bee review also gets a thumbs up from our side!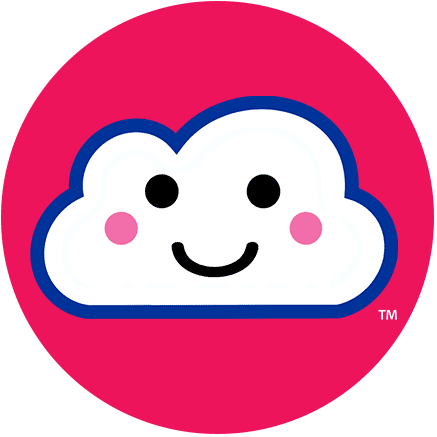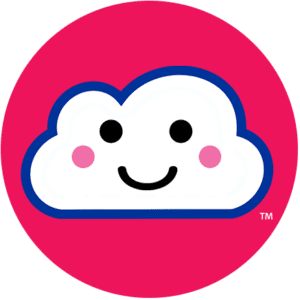 Checkout Credit Repair Cloud if you haven't checked and get your SUCCESS result today!
Is DisputeBee A Legit Software?
Yes, DisputeBee is an amazing automated software that works amazingly, just like other credit repair software out there. This tool understands your problem, lets you create your own dispute letter, and helps you to send it to all credit bureaus.
Also, it teaches you the essential credit repair laws such as the CROA and FRCA to help you understand the credit repair letters before you're looking to send out crazy letters to the bureaus. I am sure you would have got a fair idea about it after reading our this whole dispute bee software review.
Is DisputeBee Worth The Money?
If you're spending money and looking to get excellent features, DisputeBee is definitely worth your money. This software will give you outstanding results that other companies fail to do it.
The only significant problem here is that it takes up lots of days to see the results, and even you have to follow up with this software to get your results.
Make sure to check out some of our most read informative topics:
What Customers Has to Say About DisputeBee?
To be honest I had my doubts but I gave it a try! This system definitely works. Especially for us out there who don't know how to start or have the confidence. Try it! We all deserve to have good credit no matter the past!!!
Heaven sent!! I am Extremely please with the letters I have been issued. they are straight forward and very effective. I also appreciate the support you get with concerns. Great job! Great company!
I could not believe its that easy! The only thing that I would like to improve is to be able to speak to a person not just a text message and wait for a reply. Sometimes writing a message it can be a bit much. Other than that I still give high rating and recommend!!
I had a frivolous collection debt on my credit that lowered my score by 30-40 points. I researched and found DisputeBee, followed their instructions and sent letters to the credit agencies as directed, and the collection debt was dropped within a month and my credit score restored completely. I knew literally *nothing* about this process before DisputeBee and was able to significantly improve my credit with just a few easy steps. I HIGHLY recommend this site for anyone in a similar situation. (I promise this is not a paid advertisement - I'm just really pleased with the results!)
The platform is amazing, I'm just getting started, sent 25 letters in one day, where else can you achieve that? NOWHERE I wish the punctuation and spelling in the prewritten letters were a little better but that may have been done purposely to throw off the algorithm so your letter isn't flagged as a "common" pdf posted online for everyone to duplicate. DISPUTE BEE 🐝 is second to none and WILL change peoples lives and quality of life. God Bless you Lee
Frequently Asked Questions
Yes, DisputeBee is a great software that is best for both individuals and businesses. It lets you create automated dispute letters and keeps you on track. Apart from this, you can add unlimited team members, create unlimited clients, or send email via API easily.
The pricing of DisputeBee is simple and straightforward. It comes with two different plans such as:
Individual Plan ($39/per month) – Perfect for individuals to start their own credit repair
Business Plan ($99/per month) – Perfect for several businesses to manage their credit repair for their own clients."
Yes, DisputeBee is an amazing automated software that works amazingly, just like other credit repair software out there. This tool understands your problem, lets you create your own dispute letter, and helps you to send it to all credit bureaus.
DisputeBee Reviews : Final Thoughts
In the end, all I have to say is DisputeBee is a legit software that you need to skyrocket your credit repair business. It has everything from creating custom letter templates to sending mail via API and adding unlimited team members to e-contract integration.
DisputeBee is one of the best credit repair business software as well as professional credit repair software.
This software will allow you to create and track your dispute letter without any trouble. Whether you're looking to use it for personal use or your credit repair business, DisputeBee is the first tool that you should have on the list for your credit repair business.
Well, this sums up our entire article. I hope that you've loved our article on DisputeBee reviews. Let me know your thoughts on DisputeBee in the comment sections below.
Have a look at some other Credit Repair Software Reviews: