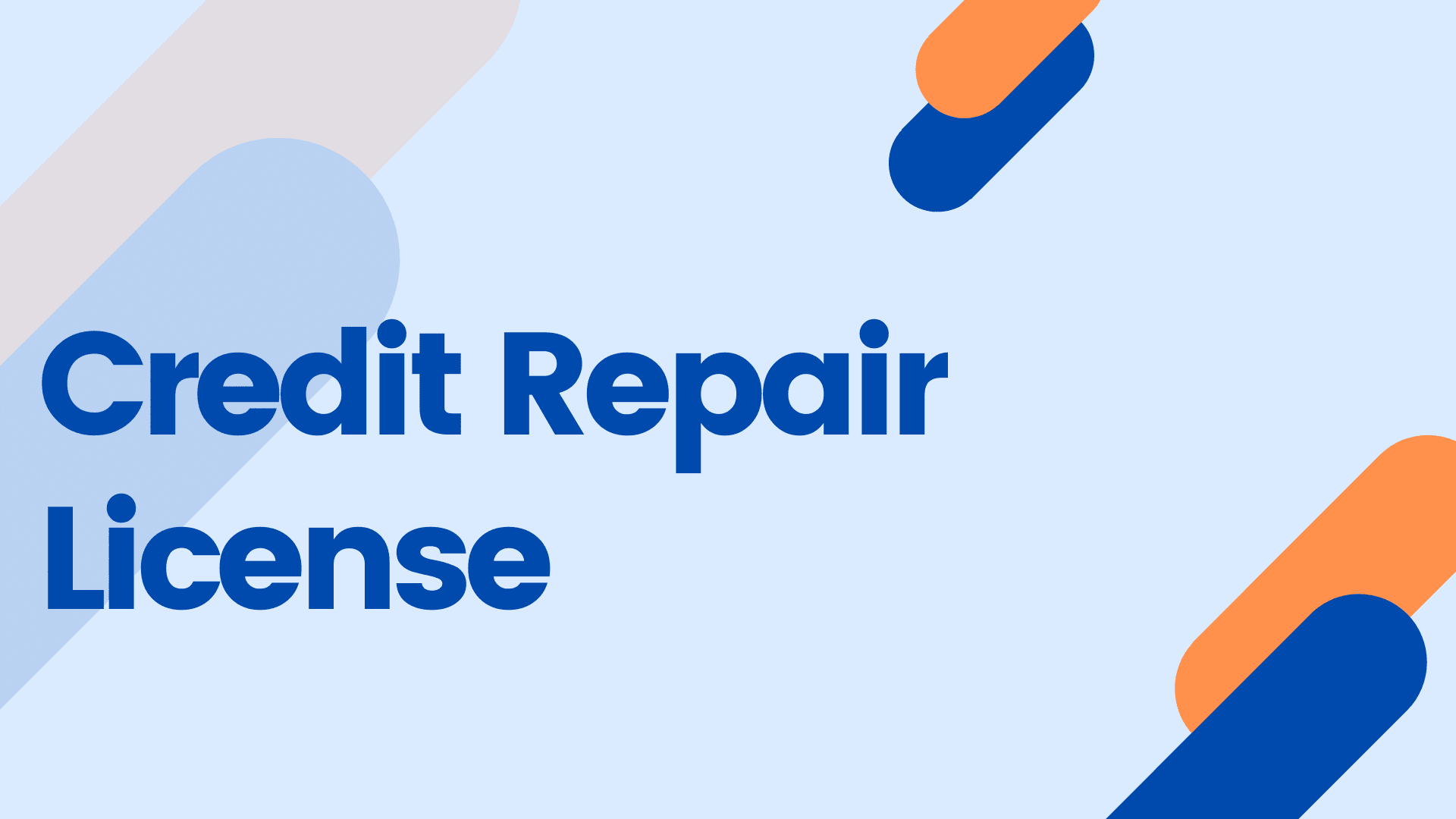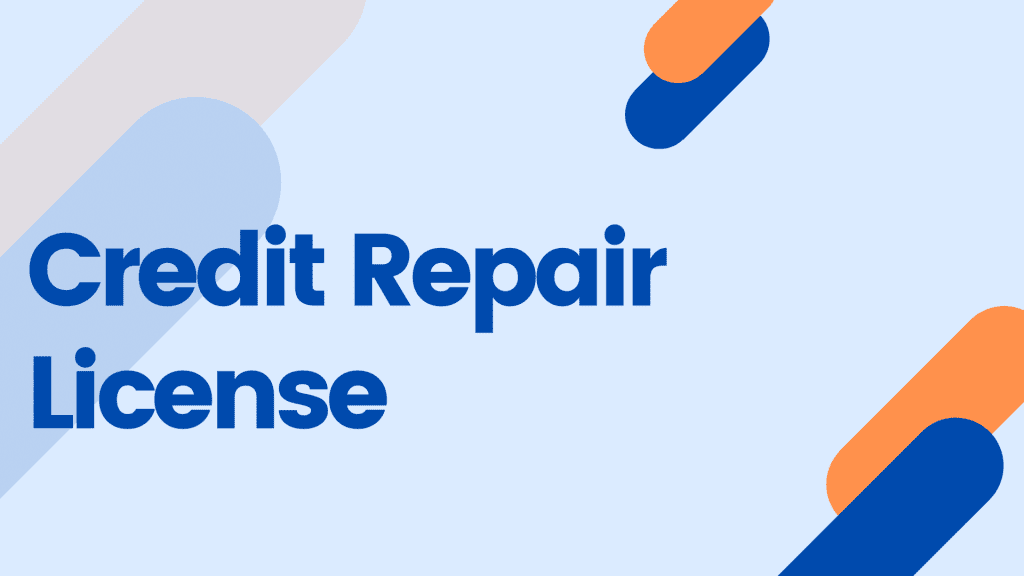 When you opt for a service, the first thing you look for is the authenticity of the professional or the business service. You may surf the web, collect information or just look at their license to confirm the authenticity.
A license is not officially required to start a credit repair business. But there are many benefits of having a license when you are starting, growing, or at a scaling stage.
Here are some of the reasons why it is important to get a credit repair license -
When it comes to business, people look for credibility. If you show up on all the ethical ways to run a business, your clients will trust you more. Having a credit repair license brings more trust from your clients in your business.
Let me take an example to make it clearer,
Suppose you are at the supermarket store to buy diapers for your baby. There are several good diapers and quality diapers but the first thing you see at is, whether or not they are branded. Because it has built its credibility and proved its quality on various terms. Also, they are quality tested. Would you buy a diaper set for your baby wrapped inside a cloth? With no credibility of its working.
The same is with credit repair companies. To have your customers trust in you and to bring more customers, you have to show your company is credible. And one of doing so is by having a license. It indicates that you are genuine and recognised by the FTC/CORA and you are not a SCAM.
2. Give you better chances of getting clients
When you are starting a business, you must be wondering how to get more clients on board. With all the competition in the market, the best you can do is present yourself in a much better way.
There are a lot of competitors who provide the same quality of credit repair services and at a much better price than yours. They are likely to steal your clients and any other client passing by. But what you can do better is show yourself much professionalism and genuine by luring your clients with authenticity and a license.
Having to know that you have a license, they are likely to choose your credit repair services though you have a little spike in your prices.
3. Increasing the income stream
When starting your credit repair business, getting your license adds great value to your potential new clients.
Suppose, XYZ is a client who wants to get a loan but has a low credit score. They approach your business to fix the credit score with all three credit scores. Why would they choose your service? and you are charging them a bit pricier than your competitor.
They still choose to fix their credit score from you; what must be the possible reason? Credibility?
Credibility is only one of the reasons. When you are getting your credit repair business license, you are assuring your clients that you have got the right training to fix credit reports in all the matrices.
A credit repair license signifies that you are an experienced professional in fixing some of the credit repair goals as mentioned below -
• Auditing the credit reports
It is necessary to have a good hold on how to analyze credit reports. You should know the basics and how to find the negative items on the list. At times it may be tricky to find negative information on the list, and the best you can do is get in touch with your clients and analyze if they have added it to the list.
Once you have found the dispute, you should now manage these disputes according to their credit bureaus. There are three credit bureaus, Experian, Equifax, and TransUnion. Based on which of the credit bureaus have added the negative information, write a 609 dispute letter professionally and acknowledge them for an inquiry.
You can also club the disputes of the same credit bureaus of a single client into one dispute letter with correct information (account and personal details). Also, attach any supporting documents with the letter to make your claim stronger.
• When to reach out to the credit bureaus
When you get wrong information on your client's report, it is a good practice to cross-check with your client before approaching any of the credit bureaus with disputes. Once you confirm the information with your client, you can make a stronger claim to the credit bureaus. Though if the claim is not removed, you will at least have a thorough credit report audit by the bureaus and delete any other negative information they missed in the first place.
• What to do when credit bureaus don't remove the negative information
As an experienced and professional credit repair business, you need to have a state attorney in your team. When the credit bureaus do not remove the dispute from your credit report, and your client is sure of it is negative information, you need to file a case with the help of your state attorney without any fear.
• How to improve the credit scores in the future for your clients
Now that you have fixed your client's score, advising them on how to maintain or improve the credit score is a good practice. As a licensed credit repair business, it adds great value to your business and the client would want to return back to you as a loyal customer. You can do that without a license too but having a license and past experience increases their trust and also refers to their friends and family about your credit repair as a genuine company.
Do I need a credit repair license in my state?
In addition to FTC and CORA, every state has its own set of laws that govern its state. When you start your credit repair business, you need to have a state-licensed attorney in your team. Although it may or may not be necessary to have a credit repair license according to your state law, it is preferable to have one.
Some states govern how a credit repair company should work and what they are permitted and prohibited. You can get in touch with your state attorney and check the facts with your state laws.
Documents that you will need –
If you finally decide to get your credit repair license, here are a few things that you need –
Register the name of the credit repair business with the state in which it operates.
Attorneys suggest registering your credit repair business as an LLC for tax benefiting issues. To apply for the LLC certificate, you first need to contact the secretary of state. They will provide you with an application along with any supporting documents to get the state license. Before applying for the state license, you might need to look for a business attorney or accountant to review the assets and liability protection.
Obtain an occupational license for your credit repair business.
For the credit repair business, you usually require an occupational license. Get a word with your state's licensing board and check if the law requires you to have an occupational license when you are starting your credit repair business.
To run the credit repair business, you will also need to get a zoning license.
Now, where you will be operating your credit repair business is also important and requires you to have a zoning license. For instance, if you are planning to run your credit repair business from home, you may need to have a home office zoning license. Or if you are having it in an actual office, a place you have rented or bought, you might need a construction or zoning license. Get a word with your state's licensing board and clear out if you should or not get the zoning license.
Get the surety bond. Many states require any business performing credit services or financial services to obtain a surety bond.
When you start a credit repair business, your state might want you to have a surety bond. You can obtain it from the state-corporate commissioner's office, and also they can provide you state-specific situations for a credit repair business in your state.

It is optional to have a credit repair license but some laws in a few states make it mandatory to have one. It brings credibility to your business and ensures that you are not a SCAM. Though a credit repair license is optional, there are a lot of benefits of having a credit repair license.
Frequently Asked Questions
Do you need a license to do credit repair?
There is no compulsion for a credit repair license business to have a license. However, FTC and CROA suggest not to take money before anything is done.


Is credit repair legal?
It is legal to have a credit repair business but it is considered illegal if money is taken before any fixing is done on your client's credit score.


Is Credit Repair a profitable business?
Credit repair is a massively profitable business if you know how to do it in the right way and have the right set of tools.


How much should you charge for a credit repair?
There is nothing that you cannot do that a credit repair company does. If you have started your credit repair business, you can typically charge from $20 to $150 based on your professional skills, features, and result orientation.


Which payment model should you use as a credit repair company?
There are two payment models based on your services. You can either take monthly subscription charges or have a one-time fee to fix the credit score. Most credit repair companies use the subscription model as credit repairing takes time.